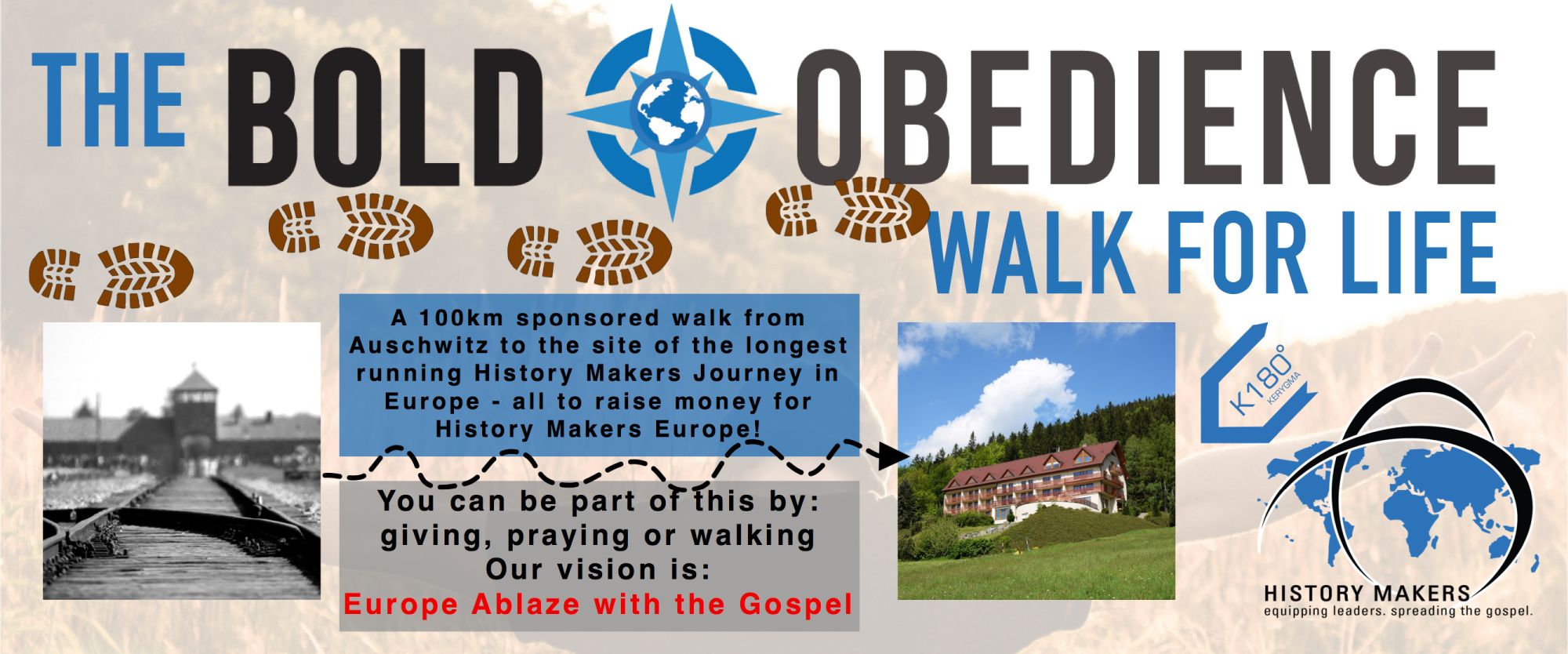 Bold Obedience Walk for Life
In June 2019, the History Makers movement across Europe is coming together for a special fundraising event, 'The Bold Obedience Walk For Life'. Starting in Auschwitz, Poland, and concluding in Malenovice, Czech Republic, participants will walk 100km to raise funds for the training of young leaders across Europe.
When is this?
The walk will take place 21st to 23rd June 2019
What is the vision behind it?
Our vision is: Europe Ablaze with the Gospel
The Gospel need in Europe is critical. The History Makers movement has been growing fast and hundreds of young leaders have been equipped to spread the Gospel this year alone, through strong biblical, Gospel centred leadership training. There remains huge potential for significant Gospel impact as we invest in young leaders, and further financial investment will help us grasp this opportunity.
How much are you trying to raise?
We hope to raise €20,000 (£18,000)
Why is it called 'Bold Obedience'?
'Bold Obedience' is the new global campaign focus of the 'International Leadership Institute'. As leaders across the world, we choose to boldly obey Jesus, daring to believe that He is able to do something in this day that we cannot imagine.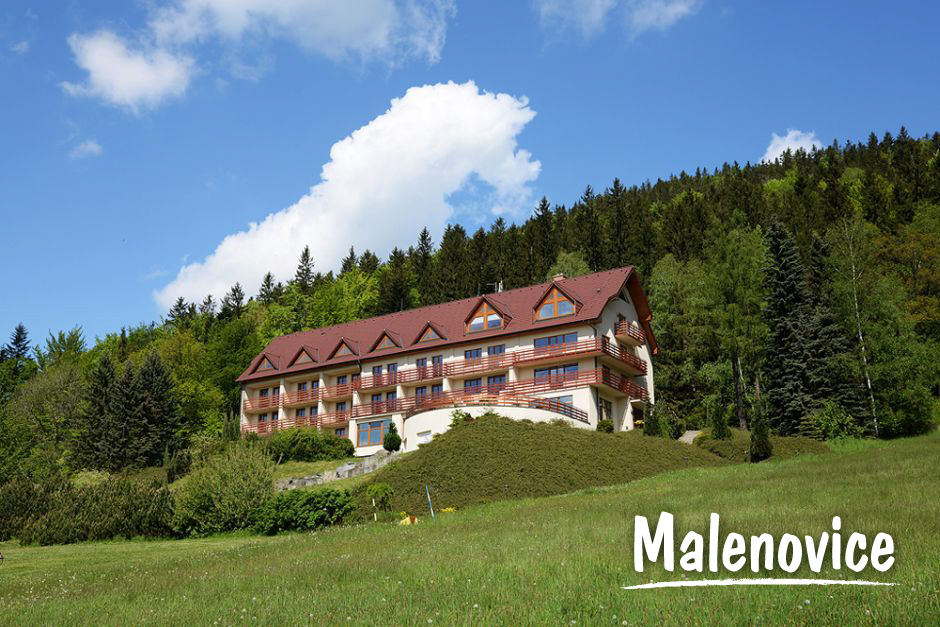 Why start in Auschwitz and end in Malenovice?
The Gospel changes everything. The message truly is a matter of life and death. Auschwitz is synonymous with death. Malenovice is home to our longest established History Makers training in Europe and has given life to dynamic Gospel centred ministry both in the Czech Republic and across Europe. And so we chose these locations to symbolically demonstrate the difference History Makers is making in many young lives.
Who can apply to take part?
The 'Bold Obedience Walk For Life' is open to any European History Makers alumni who are ready to raise money through their participation in this event. You can apply by clicking the link on this page. Please note that places are limited and once filled, we will no longer be able to accept applications.
Once you have submitted your application, you will soon afterwards receive confirmation as to whether your application has been successful. Upon acceptance, we will give you specific information about how to fundraise.
What is the cost?
The cost is €150 per person. This covers 4 night's accommodation (20th to 23rd) including food, and all logistical support during the walk.
Can I make a donation even if I do not take part?
Yes. You may make a donation here. Thank you!