'...and what you have heard from me in the presence of many witnesses entrust to faithful men who will be able to teach others also.'

2 Timothy 2:2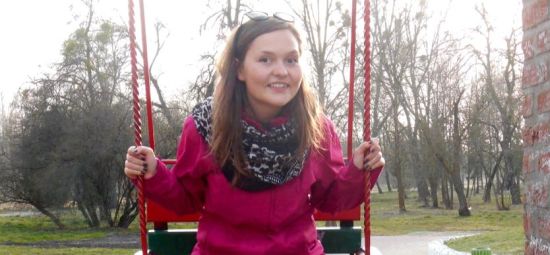 Ania,
Poland
In terms of preparation to work for God - it was my best camp ever!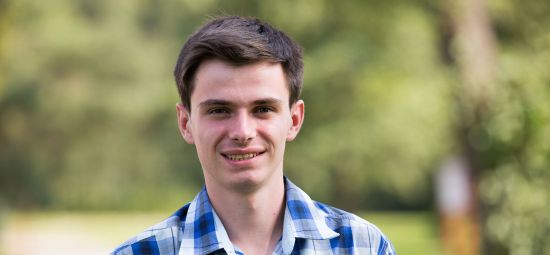 Mateusz,
Poland
It was an unique week. I've spent a lot of time alone with God and it was deeply changing experience. Our relationship is richer, because my faith is bigger. God gave me peace and conviction I'm going right way, but I have to commit myself more seriously. I want to read the Bible every day and spend time with God in prayer - i think it's crucial for now.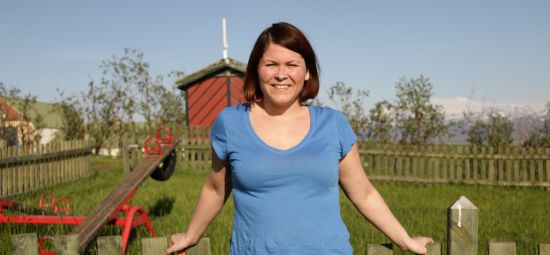 Júlíanna Sigtryggsdóttir,
Iceland
Ég heyrði um History makers námskeiðið á Lindinni. Ég heyrði að þetta væri námskeið fyrir kristilega leiðtoga sem vildu hjálpa til við að gera Ísland að betra samfélagi. Ég var forvitin og vildi endilega taka þátt. History makers námskeiðið gaf mér tækifæri á að komast nær sjálfi mér og ég komst að því að mikilvægasti þátturinn í göngu minni með Guði væri að rækta mitt persónulegt samband við hann í heiðarleika. Það var mjög dýrmætt. Ég komst einnig að því að jákvæðar breytingar í samfélaginu byrja alltaf á því að við skoðum okkur sjálf og að við vitum hver við erum í Kristi. Ég fékk helling út úr þessu námskeiði og það var virkilega uppbyggjandi að vera innan um kærleiksríkt og hvetjandi fólk. Það var einnig fræðandi og skemmtilegt að ræða saman í hópum og kynnast nýju fólki frá Íslandi og öðrum löndum. Ég mæli svo sannarlega með þessu námskeiði fyrir alla sem hafa áhuga á kristilegu leiðtogastarfi.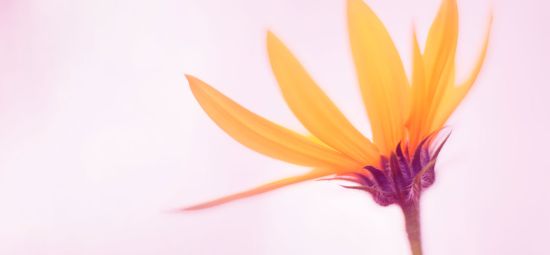 Melita C.,
Romania
History Makers a venit pentru mine, într-o perioadă în care aveam o disperată nevoie să Îl cunosc pe Dumnezeul adevărat, şi dacă e ceva care a rămas în inima mea din învăţătura de acolo e faptul că Dumnezeu nu dispreţuieşte ruinele. Eşecurile noastre nu Îl sperie. El le foloseşte să graveze în inimile nostre puţin câte puţin adevăratul scop al vieţii noastre: "cauta Fata Mea".
Ravaka Razafimahazo,
France
Depuis environ 2 ans, je sens que Dieu me place petit à petit dans différentes situations où je suis amené à partager et encourager des jeunes de mon église. Cette formation a élargi mes connaissances et a ravivé la mission que Jésus a mise dans mon cœur et m'a équipé davantage. Merci beaucoup pour cette formation. Soyez bénis abondamment. Merci d'exister !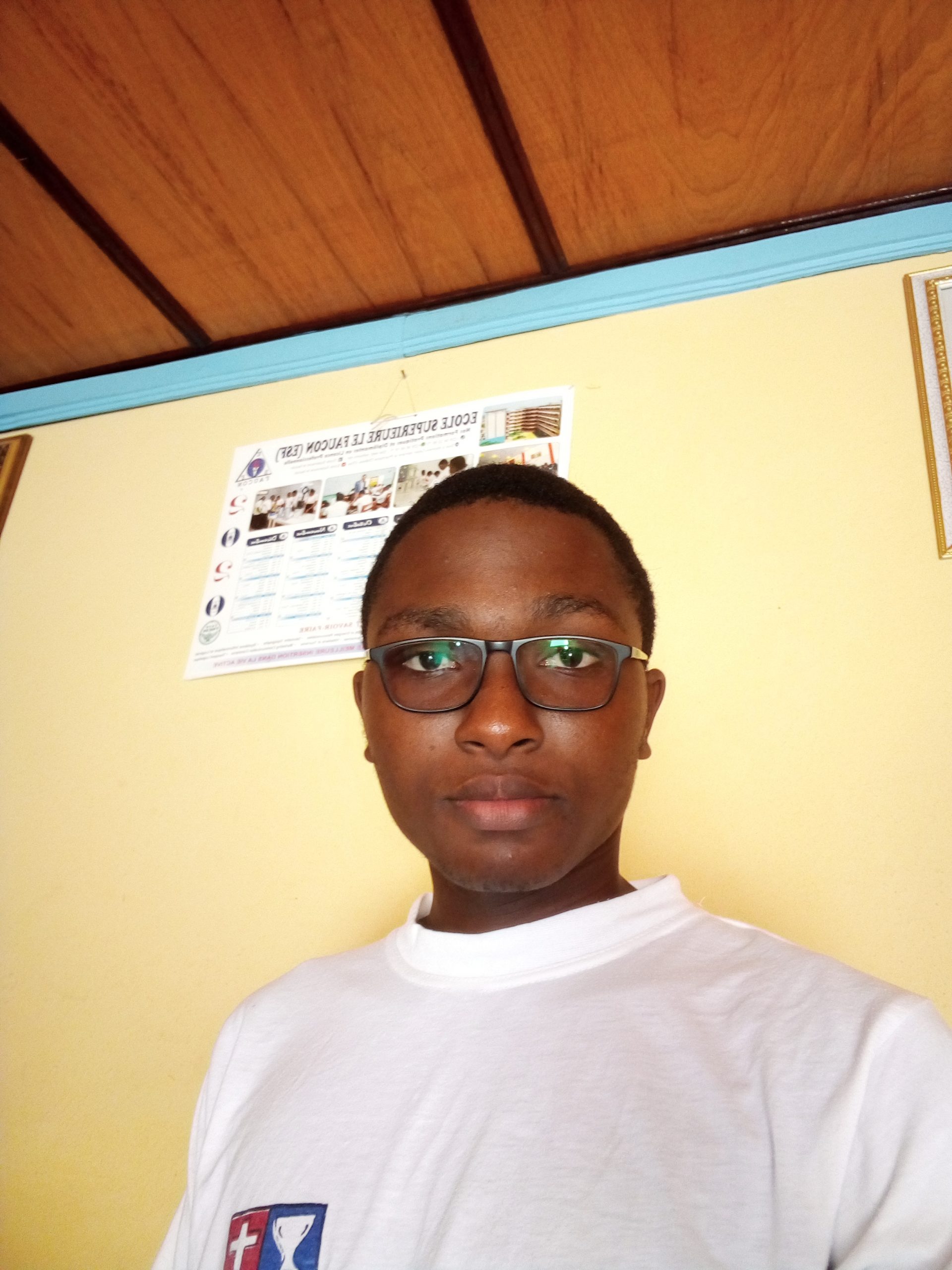 David Sèvègni ,
Benin
Grâce à cette formation Dieu m'a fait découvrir beaucoup de choses. Il m'a fait comprendre que si nous demeurons intimes avec lui qu'il va accomplir des miracles dans notre vie et montré au monde qu'il est réellement notre Père céleste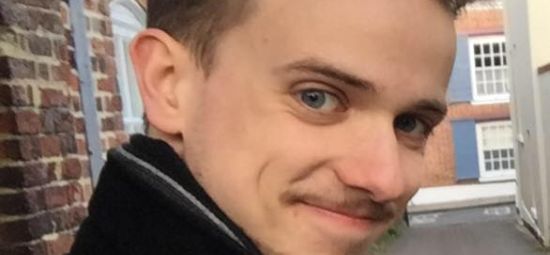 Dominic,
UK
History Makers was something I had been hearing a lot about and something I had felt I wanted to be a part of for a couple of years, and I was very happy to be able to attend just before I moved to university. The HM course itself is not only suitable for those who are specifically looking towards a leadership role in ministry, and I found it to be a help to me despite not yet knowing what the Lord was calling me to. Two years on, I am still taking life one day at a time, learning more about the Lord as I go, with no precise vision yet for my life ahead. Nevertheless, I am still finding the core values that were taught and discussed during my HM week to be of great value to me regardless and I am trusting the Lord to reveal His will for my life in His timing. I feel HM is hugely life-applicable and is a valuable tool in preparation for whatever God may be calling you to.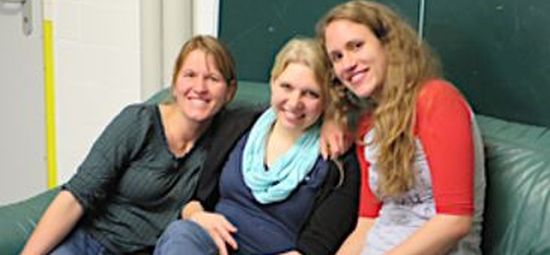 Alumni,
Switzerland
"Ich habe letztes Jahr den History Makers gemacht und war dieses Jahr nur einen Abend zu Besuch. Ich verstand wie stark Gott mir geholfen hat, das Thema Mentorship in meinem Leben anzuwenden. Ich hatte das Vorrecht, dieses Wissen vielen Personen weiterzugeben. Durch das ist meine Kirche heute nicht mehr die gleiche."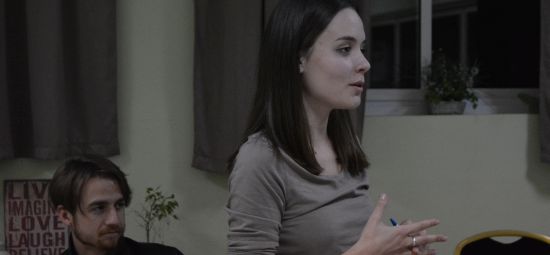 Evi,
Albania
"E gjithë konferenca ishte bekim, çdo sesion, çdo person që foli dhe ndau me ne. E gjithë kjo më ka bërë të shikoj shumë gjëra ndryshe. Më ka bërë të kuptoj që marrëdhënia ime me Zotin është prioritet e që çdo gjë tjetër vjen në vijë vetë."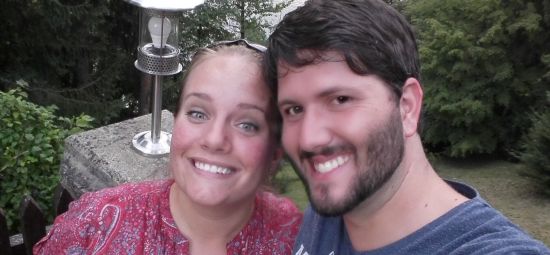 Aleš Lajlar,
Slovenia
Kot pastor sem se v zadnjih letih udeležil večjega števila različnih seminarjev, programov in konferenc, kjer se učijo svetopisemske resnice in praktični napotki za krščansko življenje. Veliko konference ima po navadi poudarek na eni ali drugi strani. Ali prejmemo veliko dobre teorije iz Svetega pisma ter zelo malo praktičnih nasvetov, kako to uporabiti, ali pa je veliko prakse, ki je slabo podprta s Svetim pismom. V okviru konference History Makers sem bil izredno navdušen, da je bilo dovolj vsega. Izredno dober in celovit pregled Božje besede in glavnih tematik, ki so pomembne za vsakega kristjana, ter zelo močen poudarek, da to ni samo teorija, ampak da je potrebno vse naučeno tudi spraviti v prakso. Tako so bili govorniki na konferenci iz služb v znanem ameriškem podjetju Chick-fil-a, kjer so preko svojih izkušenj delili Božja načela, kako so delovala na praktičen način v poslovnem svetu in življenju zaposlenih. Konferenco bi priporočal vsem tistim, ki resno jemljejo svojo krščansko vero, ter želijo to, kar jih uči Kristus v svoji besedi, udejanjati v svojem vsakodnevnem življenju. Ne glede na to, ali je njihovo primarno delo v kakšnem cerkvenem poslanstvu ali redni službi, je konferenca History Makers namenjena tem, ki želijo spremenit svet okoli sebe in vplivati na ljudi, katere jim je zaupal Bog v njihovi sferi vpliva.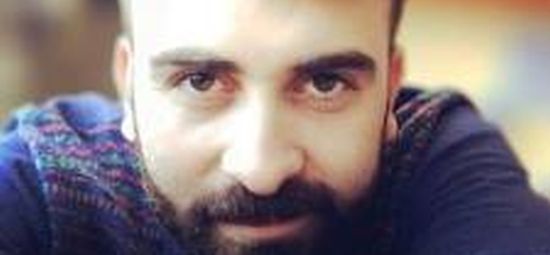 Davud,
Türkiye - Van
Kilisede hizmet eden biriyim. Hizmet ettiğim dönem boyunca Misyon ve Vizyon oluştuma konusunda yeterli Ruhsal bilgim yoktu. Tarih yazanlar eğitim semineri benim vizyon ve misyon konusunda Rabbe nasıl sadık bir öğrenci olmam gerektiğini hatırlattı. Genç bir Lider, adanmış ve Rabbe sadık olmak istiyorsa Vizyonunu iyi bilmelidir. Kilise de, Rabbe odaklı hareket edip Ruhsal Vizyonunu Önderine itaat ederek yerine getirmeli. Bana bunu donanımı sağlayan Tarih Yazanlar eğitmenlerine teşekkür ediyorum.
Davud
Türkiye-Van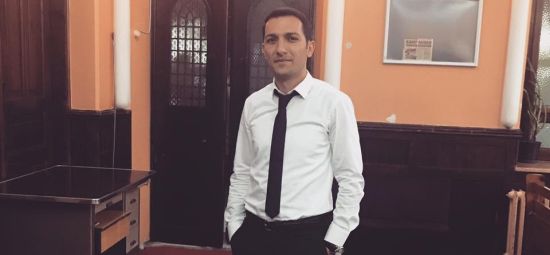 Gürgen,
Turkey-İstanbul
Hayatımızda Önceliklerimiz Çok önemlidir. Özellikle Benim İçin. Aile Önceliği, Kilise Önceliği, ve diğer öncelikler. Acaba günümüzde yaşayan Gençler hangi önceliklere sahipler. Tanrının önceliğimi yoksa benim önceliğim mi? Tarih yazanlar Gençlik Kampı Seminerinde önceliklerimi artık biliyorum. Genç bir liderin hedefi öncelikle Kutsal Ruh tarafından güçlendirilmiş olursa hedefe doğru koşar.Bunu artık kesinlikle biliyorum.
History Makers Çok Teşekür ederim
Gürgen P.
İstanbul Gedikpaşa Kilisesi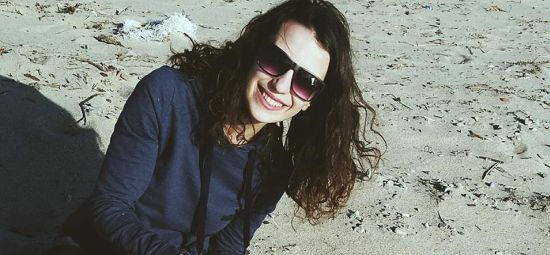 Selin Ç.,
Turkey
Bana bir Tanrı kadını verin, bir kadın,
Gördüğü vizyona sadık,
Ben de yıkılmış mabedlerinizi onarayım
Ve ulusları dize getireyim.
GEORGE LIDDELL
Ne kadar beni etkiledi bu söz. Artık Rabbe bakarak bir misyon ve Vizyon kurmanın ne olduğunu anlıyorum. Çağımızda Gençlerin en büyük sorunu vizyonsuz bir Ruhsal hayat. Gençlerin yani bizler yarının Liderleriyiz. Bu yüzden yönümüzü bilmemiz gerekiyor. Artık Kilisemde ve Çevremde bunu yapabilmek için Daha gayretle adım atacağım.
Teşekkür ederim.
Tarih Yazanlar Hizmeti,Selin Ç.
Balıkesir Kilisesi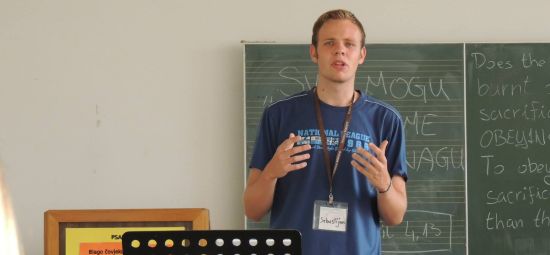 Sebastijan,
Croatia
History Makers je promjenio mnogo stvari u mojem životu.
Kroz tu konferenciju Bog je posebno govorio meni i dotaknuo me
na način koji se ne može opisati. Nisam ni vjerovao što Bog ima za mene
i na koje me sve načine želi korisiti. Tu je zapravo i počela moja dublja
služba za Njega. S Bogom počinje osobno i duboko. Ta konferencija to posebno naglašuje i prakticira.
Naučio sam da bez osobnog privatnog odnosa s Gospodinom ne može ništa funkcionirati.
Duhovne discipline i teme koje su se predavale na konferenciji promjenile su moje perspektive
i poglede na život. Danas ta vatra gori u mojem srcu koja se zapalila na History Makersu, te imam veliku želju
za probuđenje u hrvatskoj.