11/10/2019, King's Park Conference Centre, Northampton
History Makers UK
King's Park Conference Centre, Northampton, 11-13 October 2019 + 27-29 March 2020
History Makers is the International Leadership Institute's special leadership track for Millennial 18-30s leaders. Equipping weeks are held around the world and across four continents.
More than 35,000 women and men from over 25 nations are part of this exciting global network.
Through the History Makers journey, you'll be introduced to Eight Core Values of effective Christian leadership – intimacy with God, passion, visionary leadership, evangelism, multiplication of leaders, family priority, stewardship & integrity. Each session offers hands-on learning experiences through teaching, group discussion and dynamic exercises. All leadership materials will be available for you to download free and multiply in your church, university and/or community.
Join us at King's Park Conference Centre in Northampton for a transformative time.
We'd love to see you there!
intimacy with God
God looks for consecrated men and women who live life from an intimate relationship with God
passion for the harvest
God looks for men and women who share a passion for those without Christ. Jesus came to seek and to save that which was lost. God desires that everyone be reached with the life transforming power of the gospel.
visionary leadership
God looks for men and women who are biblically committed to cast vision, set goals, mobilize the body of Christ and overcome obstacles in order to reach the nations for Christ.
culturally relevant evangelism
God looks for men and women who live and teach the gospel with cultural relevance, sensitivity and power so that the eternal truth of the gospel will be understood and received in every culture of the world.
multiplication of leaders
God looks for men and women who disciple, coach and mentor other leaders, who in turn become leaders of leaders who effectively train others.
family priority
God looks for men and women who are convinced that the family is God's building block for society and give their family priority in their lives.
faithful stewardship
God looks for men and women who are faithful stewards of finances, time and spiritual gifts in their personal lives and in their service to God and others.
integrity
God looks for men and women of integrity who live holy lives that are accountable to God and to the body of Christ. Integrity glorifies God, protects us from stumbling and encourages growth.
More info about HMUK 2019-2020
When and where?

When and where?

King's Park Conference Centre, 11-13 October 2019 + 27-29 March 2020

Who?

Who?

All 18-30s who are passionate about going deeper with God.

Cost?

Cost?

Early bird (before 31 July) - £280 total in advance, or £30 per month (October to March - plus initial £100 deposit)
From 1 August onwards - £320 total in advance, or £37 per month (October to March - plus initial £100 deposit)
A £100 deposit is required to secure your place.
All costs include accommodation, all materials and yummy meals.
HMUK stories
Dominic,
role
History Makers was something I had been hearing a lot about and something I had felt I wanted to be a part of for a couple of years, and I was very happy to be able to attend just before I moved to university. The HM course itself is not only suitable for those who are specifically looking towards a leadership role in ministry, and I found it to be a help to me despite not yet knowing what the Lord was calling me to. Two years on, I am still taking life one day at a time, learning more about the Lord as I go, with no precise vision yet for my life ahead. Nevertheless, I am still finding the core values that were taught and discussed during my HM week to be of great value to me regardless and I am trusting the Lord to reveal His will for my life in His timing. I feel HM is hugely life-applicable and is a valuable tool in preparation for whatever God may be calling you to.
Deborah,
Student
History Makers has been a blessing. This journey has equipped, enlightened my understanding of the Christian life, and ignited a greater passion of God's Word. History Makers is a journey that every Christian should be apart of at least once in their lifetime.
,
Contact
Register here:
11/10/2019,
King's Park Conference Centre, Northampton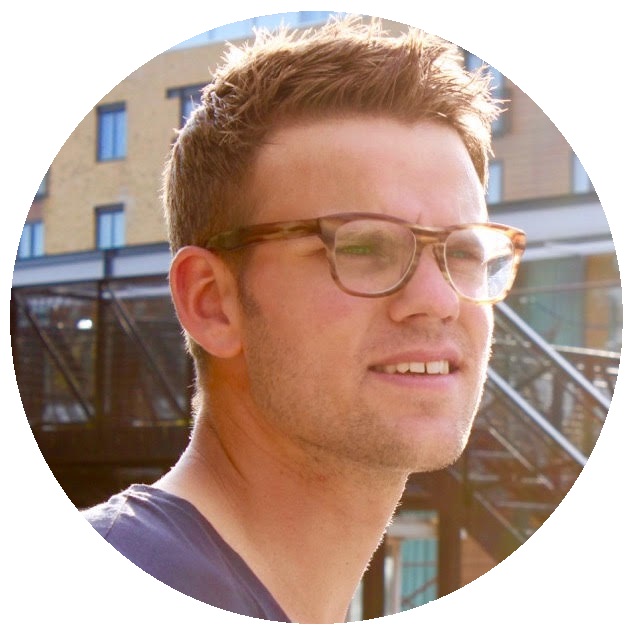 Gareth Hides
HM Coordinator in the UK